Recently, 
System Kanji – the most prominent website specializing in aggregate application and system development compan
ies in Japan, has recognized TriPlayZ's 
strengths as:
These listed companies have extensive experience in the industry with a high reputation, reasonable service prices, and meeting industry criteria. TriPlayZ is mentioned in not just one but two fields including developing financial-related and game applications. This has affirmed TriPlayZ as a competitive technology supplier and developer in both the Japanese and Vietnamese markets.  
TriPlayZ's expertise in financial system development
With unceasing efforts, TriPlayZ demonstrates its experience through collaborative projects with some of the biggest banks in Vietnam major partners such as VPBank, Techcombank, etc.  
In the process of digitalizing the banking industry, with our proven track record in financial system development, we have been able to: 
Pass all the tight information security requirements and policies.
Collaborate with the bank's IT team to integrate an external campaign into its closed digital environment.
To do that, we are also dedicated to working on-site at our clients' workplaces, to ensure timely support.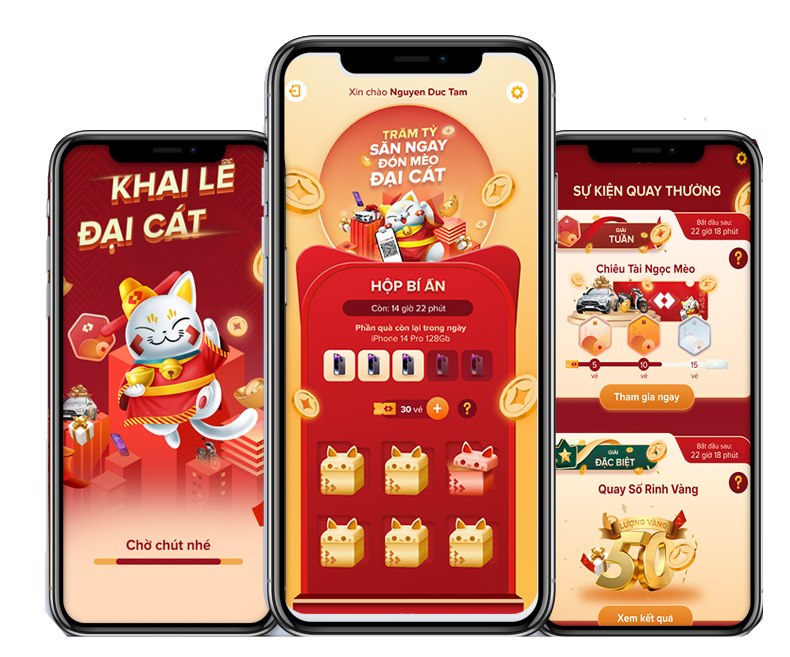 In the collaboration with Techcombank, TriPlayZ has helped the campaign gained the most important goal of increasing non-permanent deposits in clients' banks, as well as increasing clients interaction with an impressive number of 3.6 million participants and 36 million games in three months, attracting new clients and giving the bank a competitive advantage over industry competitors. 
Gamification - Our specialty in the Vietnam digitalization landscape
Another strength of TriPlayz is the development of Gamification. With experience designing interactive customer journeys by applying games and game mechanics to marketing, the company has created games that combine marketing campaigns to attract new users and increase usage frequency. In addition, TriPlayz build idea from scratch and consult clients on applying the most suitable gamification solutions to achieve their business and marketing goals. 
The projects that we worked with: 
Ect. 
all achieved impressive results, showing the effectiveness and added value of the services provided by TriPlayz. 
Proud of the recognition from System Kanji, as a new entrant in the Gamification & Digitalization sector in Vietnam, TriPlayZ is keen to become among leading IT services providers across Asia Pacific within 5 years. TriPlayZ have vision of becoming among leading IT services providers across Asia Pacific within 5 years.  
TriPlayZ is a trusted partner for guaranteed software engineering excellence, quality and transparency. 
We leverage expertise across emerging technologies to build innovative solutions tailored to each client's unique needs, driving digital transformation and innovation.
 Our multifaceted approach delivers transformative outcomes across web, mobile, software, infrastructure, design, and business operations