Lay's, an eminent name in the snack industry, has introduced Lay's MAX, a groundbreaking addition to their product line. Drawing inspiration from the engaging dalgona scene in the hit series Squid Game, Lay's utilized cutting-edge AI technology to tackle intricate gameplay challenges, enhancing user engagement.
Hours delivered back to the business
SOX compliance in Settlement process automation
Success rate of bot case completion
For functional release of OBT, RTS and OGS
Lay's aimed to launch and educate the market about Lay's MAX, a product set to compete with similar offerings like Swing MAX. The challenge was two-fold: accurately identifying real potato pieces and ensuring players replicated the given shapes precisely. Addressing these hurdles was crucial to provide an enjoyable yet challenging gaming experience. Standing out in the market amidst tough competition was a core challenge.
Leveraging AI, we meticulously crafted the game mechanics. The AI system proficiently detected authentic potato pieces and monitored the precision of the shapes created by players, ensuring an immersive and seamless gaming encounter.
Additionally, we devised a strategic marketing approach to spotlight Lay's MAX and position it as a distinctive choice for consumers. Engaging storytelling, influencer partnerships, and an interactive website were some of the tactics employed to enhance product visibility and market penetration.
Prizes and Rewards: To incentivize participation, we offered exciting prizes for the most creative Dalgona creations. Participants could win Lay's MAX gift packs, vouchers, and even a grand prize of a year's supply of Lay's MAX chips.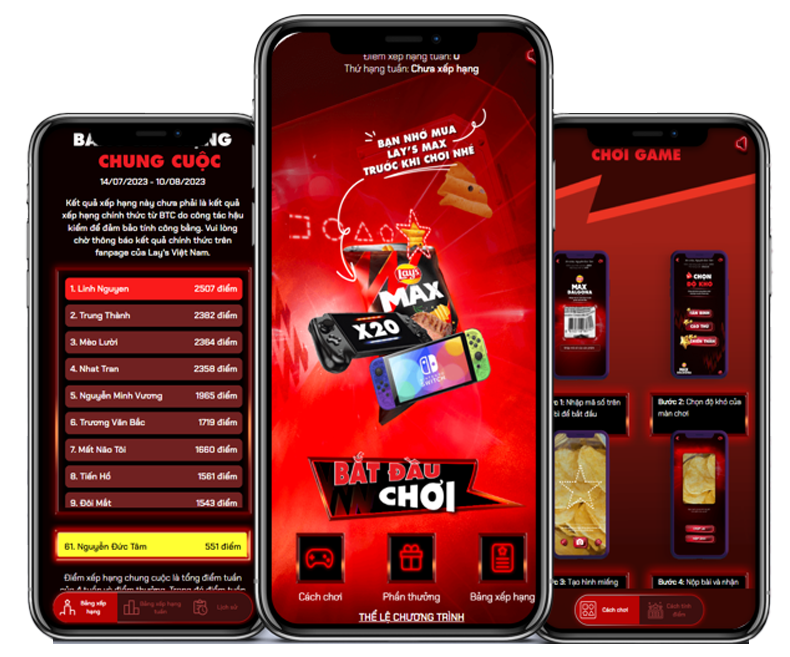 The technology that we use to support the project ​
Real-time Shape Recognition Technology
Seamless Gaming Interface Integration
Social Media Integration for Wider Reach
Ready to reduce your technology cost?