Step into the enchanting world of "Wizardry House," where creativity, design, and a touch of magic come together. This delightful 2D house decor game, lovingly crafted by our talented team, invites players to explore their inner interior designer and create whimsical homes filled with wonder.
Hours delivered back to the business
SOX compliance in Settlement process automation
Success rate of bot case completion
For functional release of OBT, RTS and OGS
Welcome to the Magical Abode
In "Wizardry House," you become the master of a charming house nestled in a magical forest. Your mission is simple: transform this humble dwelling into a spellbinding haven where imagination knows no bounds. With an array of decorations and adorable creatures, your creativity is the only limit.
Design and Decorate: Mix and match decorations, furniture, and magical elements to create a unique and cozy home.
Adorable Companions: Befriend and care for a variety of creatures. Each pet adds its own charm and personality to your house.
Quests and Challenges: Embark on quests and complete challenges to unlock new decorations and surprises. The more you explore, the more magical your house becomes.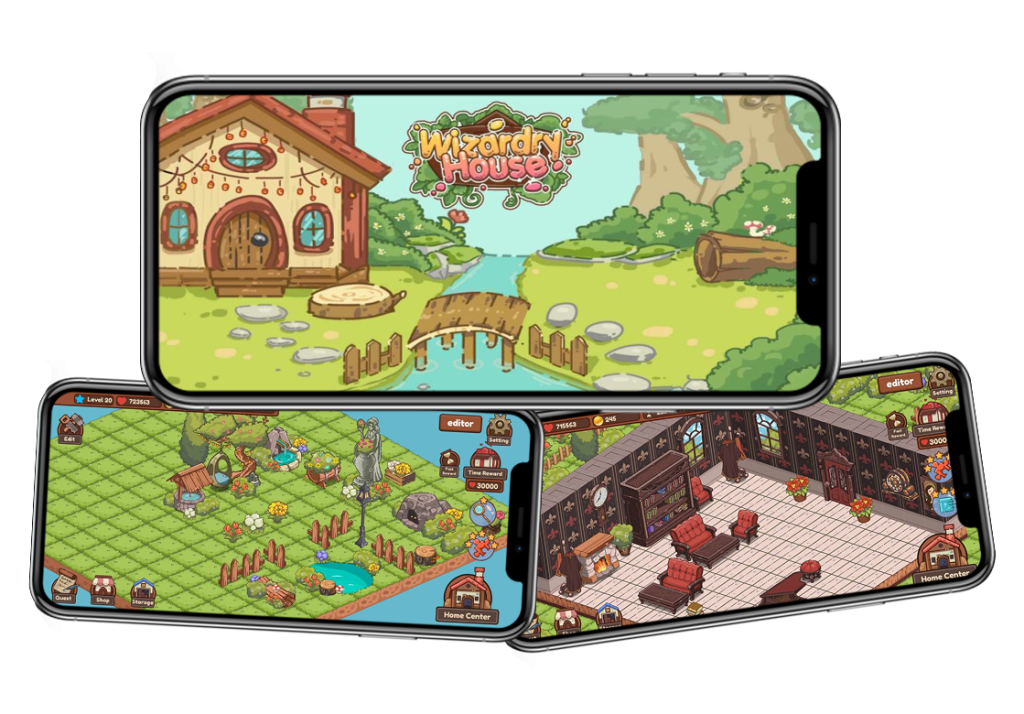 The technology that we use to support the project ​
Ready to reduce your technology cost?