NOZAX is a regulated multi-asset neo‑broker and listed in Montenegro. The company offers a mobile app, PC trading platform and website that offer people the ability to invest in Stocks, FX, Indices and Commodities.
Hours delivered back to the business
SOX compliance in Settlement process automation
Success rate of bot case completion
For functional release of OBT, RTS and OGS
Aside from the obvious factor that there is a massive user base for the app category across age groups, the ease they offer is too big to overlook when listing down the benefits of developing the stock trading app. 
Stock trading apps make it possible for busy investors to be updated on how their portfolios are moving. And in return for this ease, they easily agree to become paid members of the app. 
All in all, the scope to benefit both in terms of money and fame is high when you think of stock trading app development. 
NOZAX is an app for beginner investors who just started their journey in trading. The owners of this startup came to us with an idea —  to attract more customers by showcasing that trading stocks is easy, even if one doesn't have a lot of experience.
We helped them create an MVP in under 3 months — mostly helped with UI/UX design. As a result, we designed the registration form, a user profile, and an investment portfolios page. In the end, the startup owners got a web-based version and the mobile app version of the design.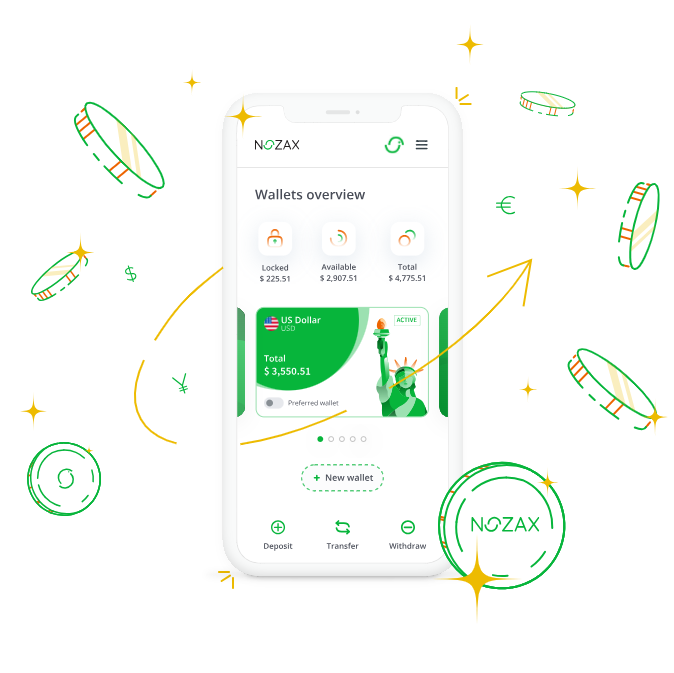 The technology that we use to support the project ​
Ready to reduce your technology cost?